Posted on 17th February 2010
2 Responses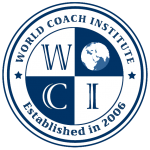 One huge benefit of registering for a coach training program is that you will grow and obtain wisdom beyond your years with regard to your life, your personal development and your role on this planet. You are sure to obtain these pearls of wisdom through any course you take at World Coach Institute.

So, how does this happen?

Firstly, obtaining a coach certification means that you will be able to enable your coachees to gain clarity, grow and make things happen. Since you are your own success story and an example for your client, it is important that you go through this process before bringing it to someone else. You will be a source of motivation for your coachee. Speaking with passion and conviction about your own experience is very motivating for your coachee.

Secondly, coach training is about vision, goal setting and achieving. In order to set a vision you have to know what you really want. These wants cannot be based on society's expectations or the expectations from your parents. If you have never been coached you will find through your coach training that many insights about yourself will be revealed or uncovered. This will enable you to set a clearer vision for your own life. This is especially true if in-class coaching and buddy coaching is part of the curriculum like it is at World Coach Institute.

Thirdly, day-to-day management of our lives and the lives of your coachees requires skill. You will learn many approaches to ensure one stays on track. You will apply each of these approaches through your coaching training so that you have a clear understanding of each approach before assigning these to your coachees. Because these tools and techniques result in increased self-awareness, self-growth, shifts, and changes in perception for the better you will graduate from your coach training program with a new wisdom and often a completely new zest for life.